There are clearly different challenges in attracting the right candidates. Being found is of course the most important.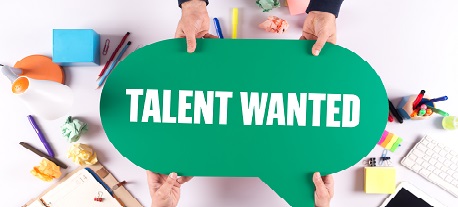 If you are a multinational such as Bol.com, Coca-Cola or Nike, this is less difficult, but as a smaller company you will certainly have to make more effort to improve the findability. In this case, fzocusing on the vacancies you are trying to fill. It is important here, once a candidate's eye caught your company and vacancy, to create engagement; apply the job, call, mail, etc.


You now have to compete vigorously and you don't do that by just placing your vacancy online on your career site or a job board. Both are good options, but you obviously have to do more than that. Beside the "job board hunters", you also want to inform the latent and not jobseekers of that fun job opening within your organisation. That's why Recruitment Marketing is more important than ever this year!


How do I use Recruitment Marketing?


Every target group requires a different approach. Age, location, culture, industry, function and behavior are all critical factors in this. You approach a baby boomer in a different way than a millennial. The same applies to a Developer compared to an Account Manager, or a starter compared to a senior. It is therefore crucial to know where the target group is located, how it moves online, what they consider important and how you communicate with them for optimal results. What are the most important pull factors and employment conditions for this target group?

Based on our surveys and big data, Yoores can make a separate target group analysis for each vacancy. With this information we make a Recruitment Marketing Analysis and decide which marketing activities should be used to reach the intended target group.

Again, no target group is the same and requires a different Recruitment Marketing mix. Based on this knowledge and expertise, Yoores has developed a recruitment marketing model based on 4 pillars. With the help of (big data) analysis and experience we focus our Recruitment Marketing activities to achieve the best result.

Curious how Yoores can assist in the battle that the shortage on the increasingly tight labour market entails? Download here our brochure for more information.
Esmeralda Tan-A-Kiam
Talent Acquisition & Recruitment Marketing Specialist



Yoores Recruitment Solutions
Empower your recruitment