How does Yoores work
Every organization is unique. That is why we always offer tailor-made options. Within all forms of our services, we work client branded and build your brand. This has many advantages over traditional solutions. The retention of directly hired workers is shown to be higher, you'll rely less on external suppliers and your recruitment activities havea very positive effect on current employees. That gives a sense of pride.
Although our solutions differ per customer, we distinguish three needs that we identify with our customers: Recruitment Process Outscouring (RPO), Talent Acquisition Management (TAM) and Back-Office Recruiter (BOR).
Recruitment Process Outsourcing (RPO)
Customization is still the basis within our RPO solution. However, total responsibility for the recruitment process is outsourced to Yoores. From (jointly) determining the EVP and building the career site, up to the deployment of an on-site recruiter. We take care of the job intake, prepare vacancy texts, launch the recruitment campaign, source suitable candidates and select them in cooperation with the hiring manager. This hiring manager ultimately determines who receives an offer and may start. HR is completely unburdened in the recruitment yet included during our weekly and monthly meetings. HR will also always have entry into the Applicant Tracking System (ATS) with all relevant data in a simple dashboard.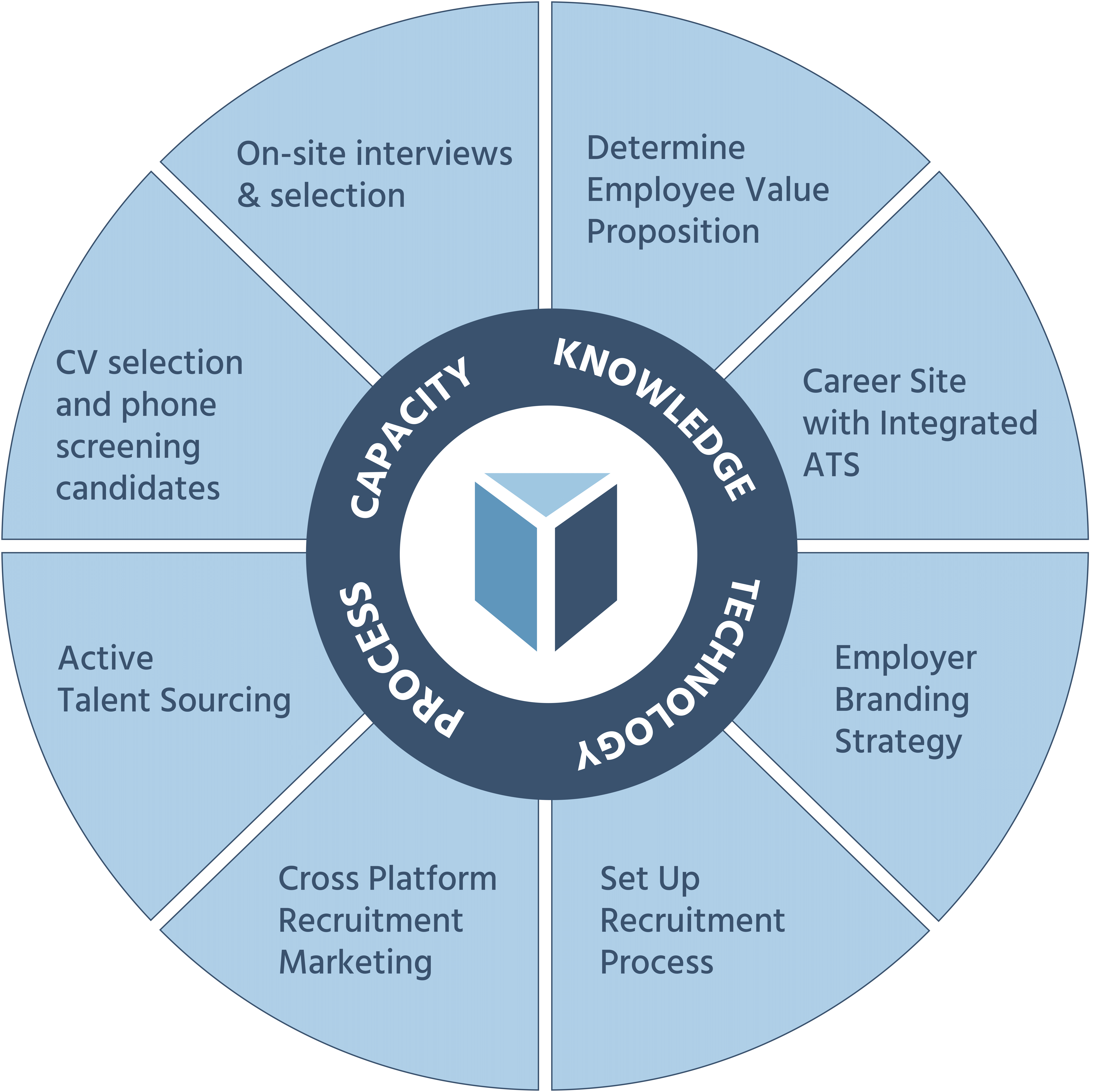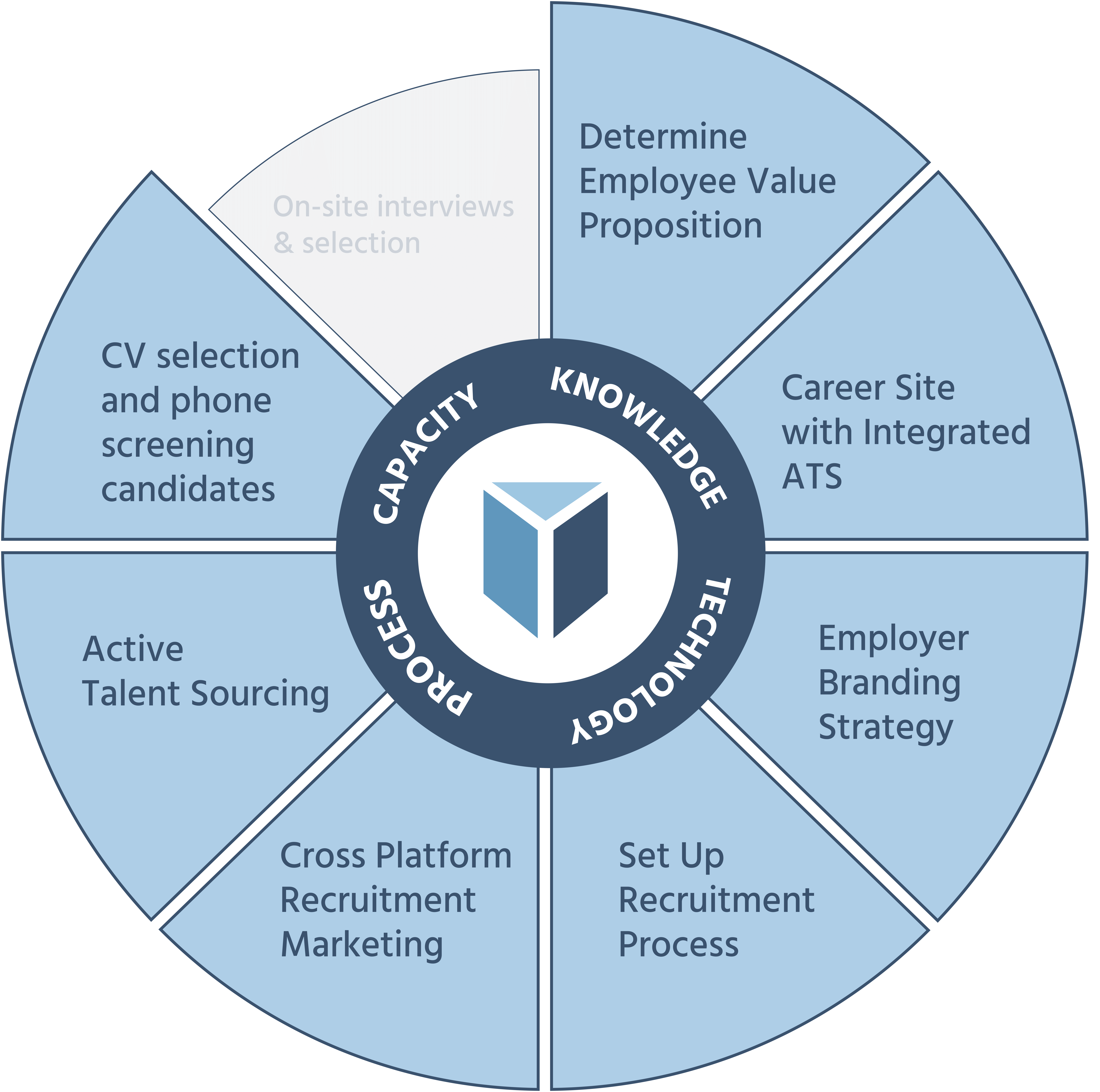 Talent Acquisition Management (TAM)
We frequently see with our customers that the HR business partner would like to be involved in the selection phase. That is possible within our TAM solution. This solution relieves HR of the entire process of the EVP, Recruitment Marketing, sourcing and first selection. The HR advisor interacts with our sourcing team and receives the right candidates for an interview. In this solution, HR is relieved from the whole intake process, but stays in in charge in the selection phase. The stakeholder management (hiring manager) lies with HR.
Back Office Recruiter
Some of our clients prefer to control the internal recruitment process themselves. They also already have established a good EVP, a clear careers site and a branding strategy, but would like to speak to more and better candidates. Our back-office recruiter is perfect for that. Together with our marketing team, this recruiter starts the recruitment campaign, launches the sourcing and selection process and introduces suitable candidates within 2 weeks. If you do your own campaigns, we can provide sourcing and selection, or just the selection. You determine your needs so you can perform the interviews. We help you to do this as efficiently as possible!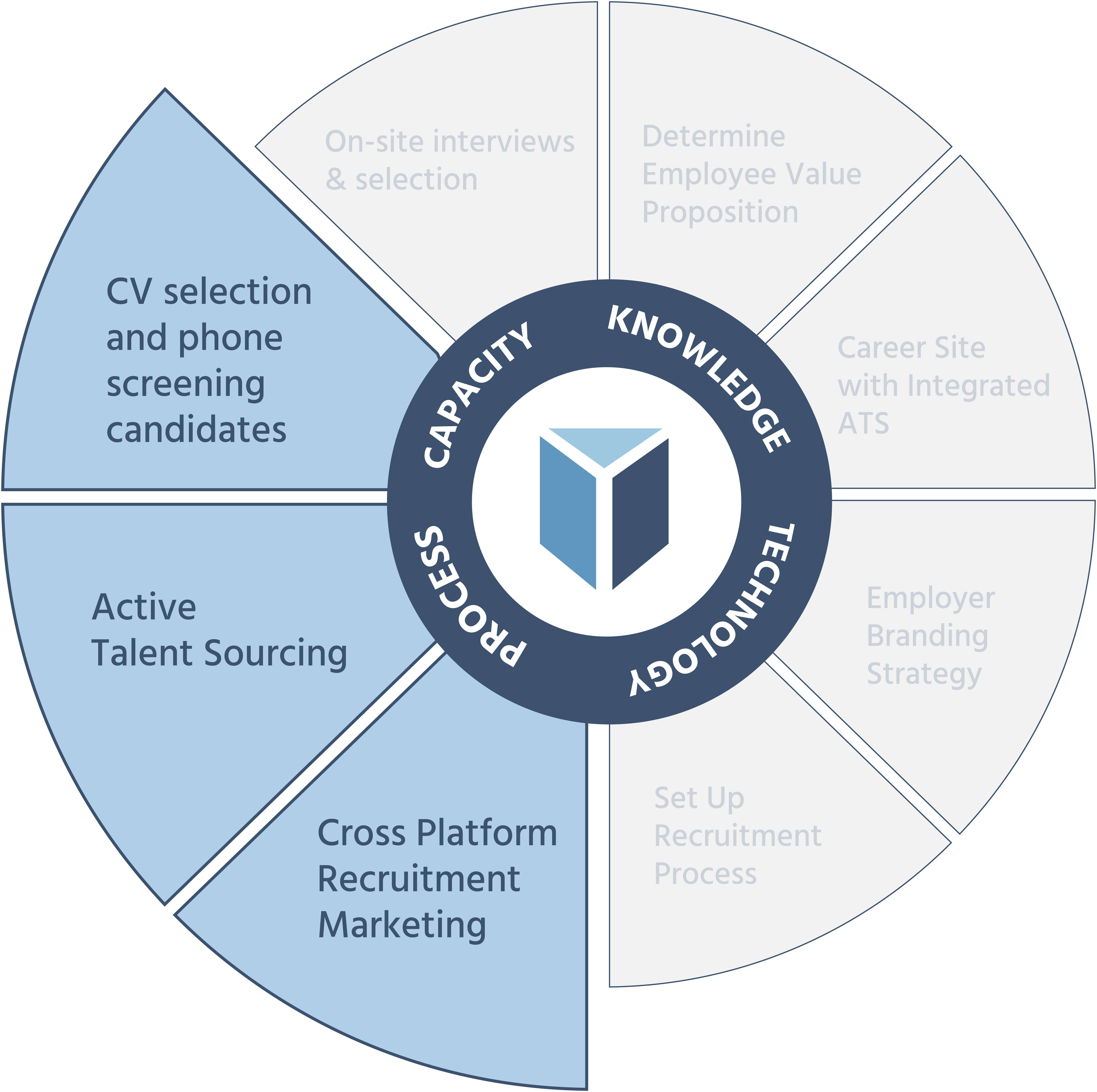 Yoores' RPO solution is innovative and dynamic. We support you in your recruitment processes, ensure a more efficient recruitment process and simultaneously work on your Employer Brand with the latest recruitment techniques. Yoores' RPO offers important advantages over traditional recruitment and selection process: a carefree HR team, an increased quality experience of internal and external stakeholders, a lower time-to-hire and cost-per-hire, and variable recruitment cost. Are you interested in what Yoores can do for your organization?
Download our RPO Whitepaper